5 Incredible Bundesliga bet options punters are cashing out with
The Bundesliga has been super-exciting this season
The German Bundesliga has been one of the most entertaining leagues in Europe this season. As always, it has delivered more than its fair share of goals, drama, and excitement.
After a terrible 2017/2018 campaign, Borussia Dortmund has been reborn. Under Lucien Favre's tutelage, the Black & Yellow have challenged for the title. Captain, Marco Reus has been back to his best form with others like Paco Alcacer and Jadon Sancho also shining.
Perennial champions, Bayern Munich have had a tough time so far. Under the new coach, Robert Kovac, the Bavarians have been unconvincing. They are currently in 2nd position, 2 points behind BVB.
With just 6 games to go, certain patterns have emerged. These could help smart punters get the "green light" when betting on the league
N.B: As with everything concerning sports betting, these options are not guaranteed. Ensure that you bet responsibly.
---
#5 Both Teams to Score (BTTS)/ Goal Goal (GG) on TSG Hoffenheim's matches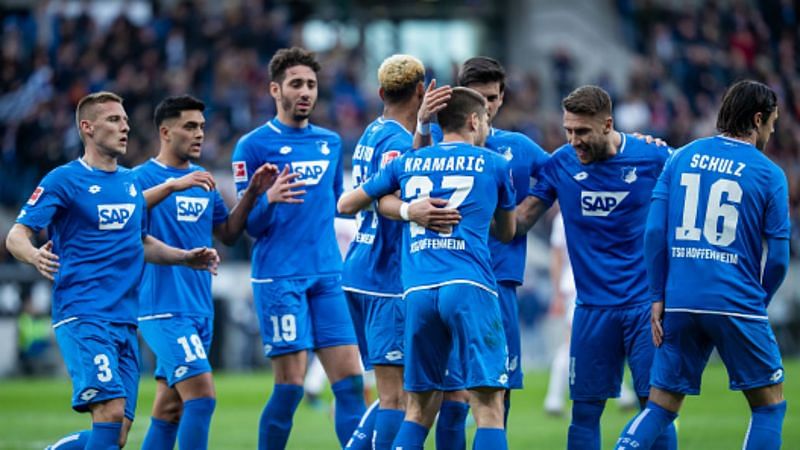 This option is one that smart punters have gotten good returns off. Julian Nagelsmann's side has so far scored 54 goals in the Bundesliga. They also conceded 39 times.
In 27 games in the Bundesliga, the village team from Baden-Württemberg recorded an amazing tally of 21 BTTS matches. This is even more amazing when one realizes that Bundesliga teams only play 34 matches per season.
That means that the team only kept two clean sheets in the entire first round of the league. This was due to two factors; a good attack and a porous defence. Upfront, the likes of Andrej Kramaric, Reiss Nelson, Adam Szalai, et al have been plundering the goals. However, at the back, they have been easy to get at.
For a punter looking to bet on the tasty BTTS/GG odds, Achtzehn99 (1899) as the team is known is a must-have.
​
#4 Over 2.5 Goals for games involving Borussia Dortmund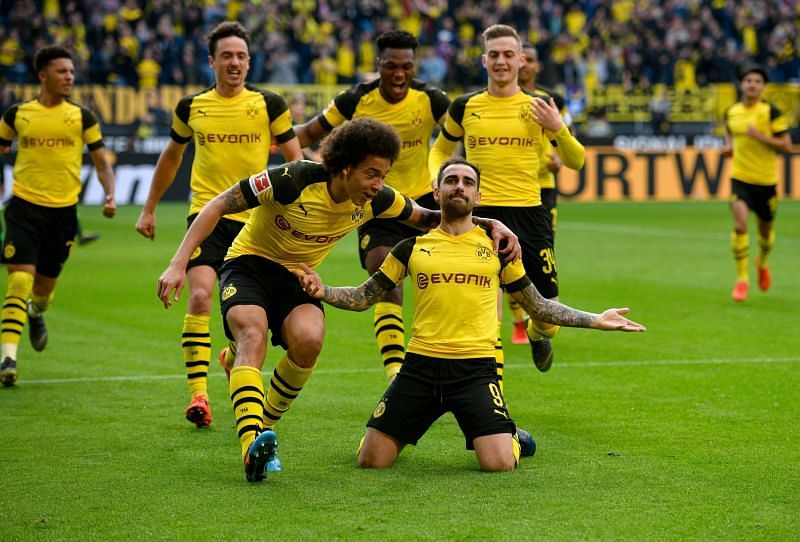 The 2nd-placed team is also the 2nd highest goalscorers. BVB has played in an attractive style, based on pressing and quick attacks using the flanks. This has produced 66 goals for Die Schwarzgelben(The Black and Yellows). They have also conceded 30 goals in the process. What this means is that matches involving Dortmund have produced 101 goals.
21 of these matches have produced Over 2.5 Goal outcomes. 2-1 either for or against has been the most common result. With Paco Alcacer, Marco Reus, Jadon Sancho, and Jacob Brun Larsen amongst others, Dortmund is a team that guarantees goals.
The fact that they concede quite a bit as well is perhaps the major reason why the gap between them and Bayern Munich is not as big as it should be.
With players like Mario Götze, Raphael Guerreiro, Axel Witsel also getting on the scoresheet, this option is a must-have for intelligent punters.
#3 Straight Win option on VfB Stuttgart matches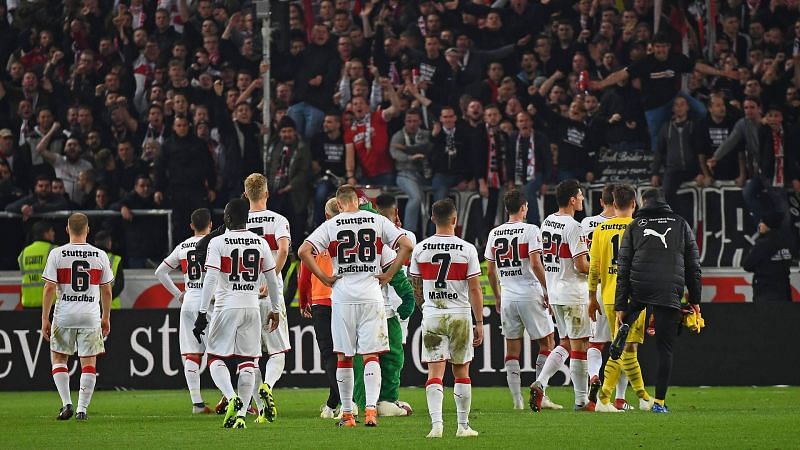 This has not been a good season for the 2007 Bundesliga champions. Despite the presence of players like World-Cup winner, Benjamin Pavard, Die Schwaben (The Swabians) have struggled.
They ended the first round in 16th place, occupying the relegation playoff spot. However, for punters, the team has delivered some interesting statistics. In 27 games, Stuttgart recorded just 2 draws.
What this means is that irrespective of the opponent, two things almost always happen in matches involving Markus Weinzierl's team. It is either they win, or they lose.
This has meant that smart punters have been making a killing off games involving Die Schwaben (The Swabians) as they are affectionately called.
This presents some tasty betting options for punters. One, depending on the quality of the opposition, a straight win bet makes a lot of sense. Another interesting option is the Draw No Bet (DNB).
#2 Over 1.5 Goals on matches featuring Eintracht Frankfurt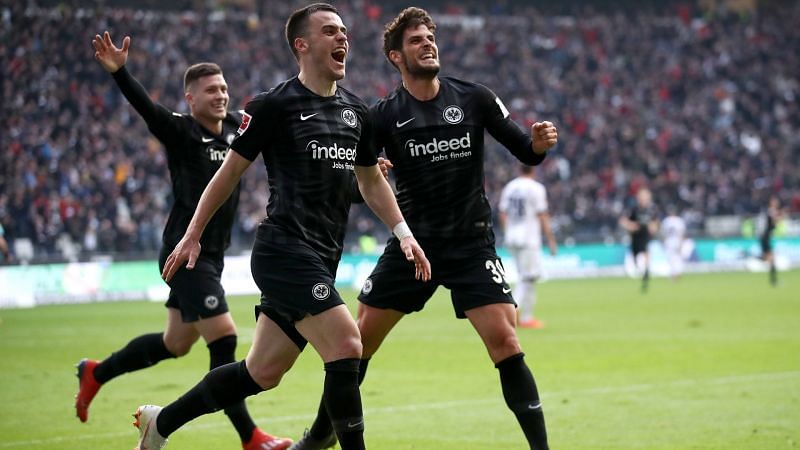 When it comes to betting on goals in the Bundesliga, some clubs tower over everyone else. Games involving BVB have generated 92 goals. However, some other teams that guarantee goals might come as a surprise.
4th-placed Eintracht Frankfurt has been very prolific in their matches. Games featuring these sides have produced 94 goals this season.
Luka Jovic has been one of the finds of the season so far in Europe. Alongside Sebastian Haller & Ante Rebic, they have fired Frankfurt to previously unimagined heights.
The case of Adi Hütter's Frankfurt has been the most fascinating. Die Adler (The Eagles) have stunned everybody with their play this season. In the Europa League, they were placed in a tough group featuring giants like SS Lazio and Olympique Marseille. The team stunned everyone, winning all six matches and topping the group.
They are now in the quarterfinals where they will go up against Portuguese giants Benfica.
In the Bundesliga, 26 matches featuring the Eagles have seen 2 or more goals scored. Only the 1-0 loss to Hertha Berlin in December and the 1-0 win over Nuremberg in March failed to produce an Over 1.5 outcome.
#1 Card Bets on Schalke 04
Schalke 04 are traditionally one of the giants of the Bundesliga. The club has produced a lot of wonderful players who have gone on to do great things; Manuel Neuer, Mesut Ozil, Leroy Sane, Jens Lehmann, Julian Draxler amongst others.
Last season, young starlet manager; Domenico Tedesco crafted a resolute side which finished amazingly in 2nd place and made it into the UEFA Champions League.
This season, the Royal Blues have been horrible in all competitions, an occurrence that has cost Tedesco his job.
The only table in which the team currently tops in the league is in terms of yellow cards. The side from Gelsenkirchen have earned a whopping 56 yellow cards in just 27 games played so far.
This means that the side currently managed by Hubb Stevens is averaging 2.07 yellow cards per match in the league.
For punters betting on booking points, this has been a rich vein that has/should be mined. The team is still struggling with the defence all over the place.
As a result, last-ditch tackles and illegal obstructions are commonplace. These offences often lead to cards so a punter betting on Over 4.5 Cards for both sides is almost certain to reap great rewards.
Winger Daniel Caligiuri and centre-back Matija Nastasic lead with 6 yellow cards each. Fullback, Hamza Mendyl, and winger Weston McKennie are the second highest with 5 apiece.
Tags :
#Betting
Betting Options
Betting Tips
Bundesliga
Football
Goal Goal
Over 2.5 Goals